If you've adopted the Paleo lifestyle over the summer (maybe you did the 10-Day Blitz or 21 Day Knockout?), you might be panicking a little, wondering how you're going to handle those chaotic evening meals that tend to take place when everyone's back to school. Or maybe you're considering hopping on that Paleo bandwagon now and thoughts of harried dinner times are making you rethink the whole thing.
Relax! Take a deep breath. The good news is, preparing Paleo meals for the family isn't much more difficult than preparing non-Paleo meals. Is Paleo meal prep harder than putting a packaged meal on the table? Absolutely. It is worth the effort? You betcha.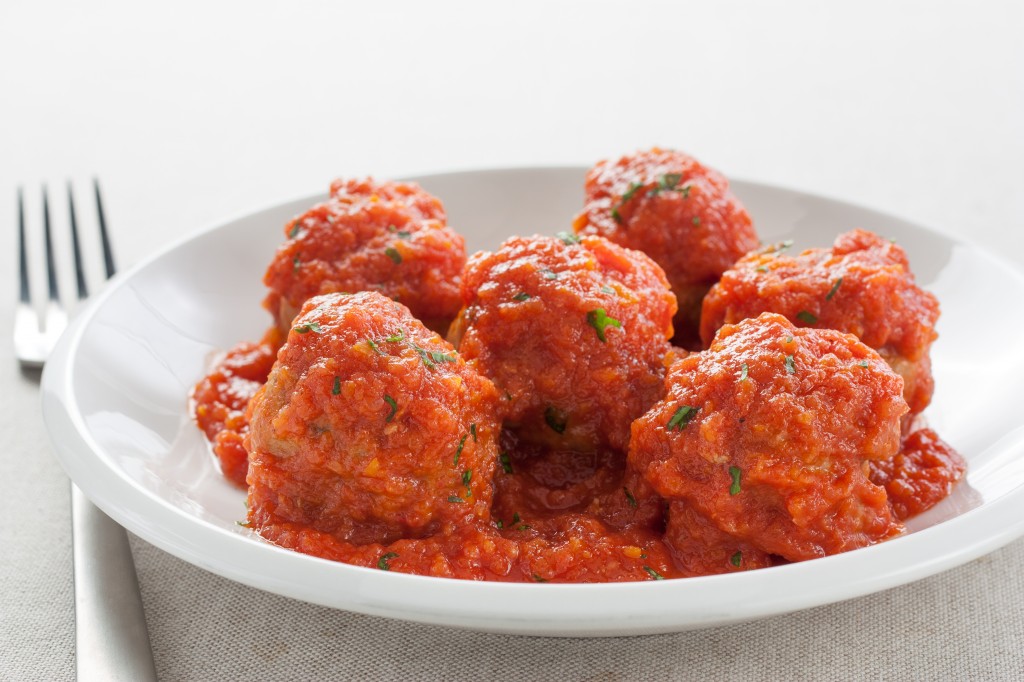 When I make my meal plan for the week, I plan with lunches in mind. When you have school-aged children, you'll want to do the same thing. This is especially true if you are keeping your kids on a Paleo diet. It can be difficult to pack a Paleo school lunch (bye-bye sandwiches and packaged snacks) without quite a bit of planning, but it can be done. Let your evening meals give you a hand by planning accordingly. For example, if you're making chicken on Monday, whip up a batch of Paleo tortillas and plan for lunchtime fajitas on Tuesday! Ole!
The following are some examples of easy weekday suppers that can do double duty as Paleo lunches the next day:
• Hamburgers. Hamburgers are popular in most Paleo households, so when you're making burgers for supper, cook up some extras for lunches.
• Meatballs. Cooked in a Paleo tomato sauce and served on spaghetti squash noodles with a great big side salad, meatballs make a delicious supper. Fill up the thermos with leftovers the next day and pack up a green salad to go with it. Easy! (Time Saver Tip: Form your meatballs and patties at the time you purchase your ground meat!)
• Pizza. You can still enjoy pizza when you're a Paleoista! My favorite way to eat this family-pleasing meal is by using meat as the crust for the pie. Simply mix up a giant hamburger and spread it out over your pizza pan. Bake it until it appears cooked, then remove it from the oven and top with Paleo pizza sauce and your favorite toppings. Serve with a green salad and pack up leftover portions for the next day's lunches.
• Pulled pork. This one's easy. Put your pork shoulder in the slow cooker in the morning with some garlic, salt and pepper, and let it cook away on low for the day. Serve with some Paleo barbecue sauce and enjoy with your favorite veggies. It will be a yummy lunch the next day, kept warm in a thermos.
The beautiful thing about eating Paleo is that it's all about produce and protein. It doesn't get a whole lot more simple than that!
Speaking of Paleo, we have lots of delicious recipes in our Dinner Answers program!