Today we're not talking about food. Don't worry— as we approach the holidays, there's going to be plenty of food talk. But, there's more to the holidays than food . . . like the decorations! And I don't know about you, but factory-made plastic doesn't really say Christmas to me.
Now, we all have our favorite holiday ornaments and trinkets that we take out every year, but it's also nice to get outside and forage for beautiful (free) stuff to decorate with. This is a great thing to do with kids, by the way! Much nicer to take them outside to scavenge for decorations than to haul them through crazy lineups at those big-box stores for more stuff that's going to eventually end up in a landfill.
If you haven't foraged for holiday decorations before, you're going to love this. No matter where you live, I'm sure you'll be able to find some great free stuff right outside your front door (or at least not too far away!).
The following are some decorative items you may have right outside your home that won't cost you a penny: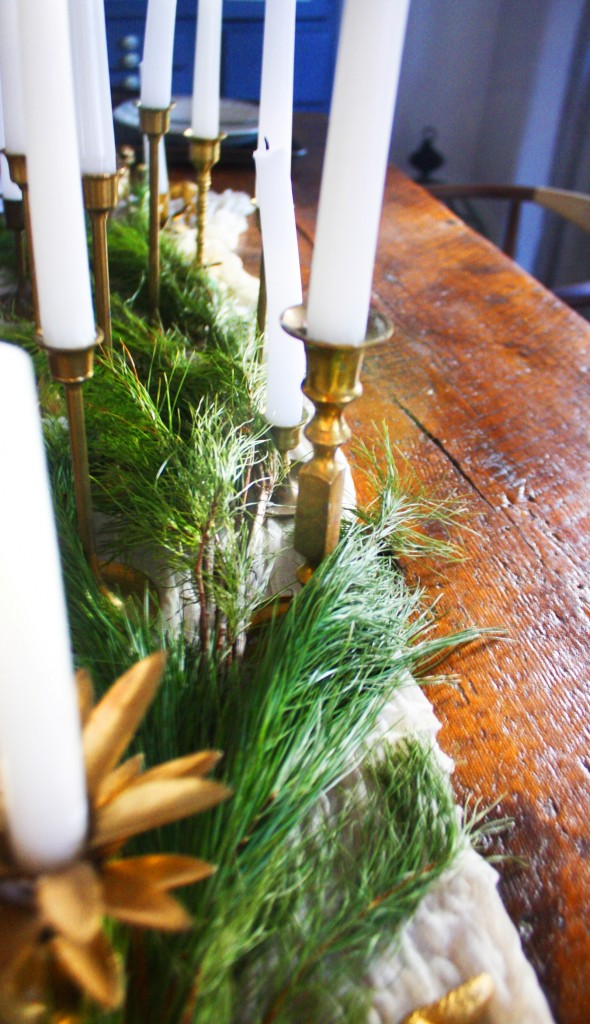 1. Pine cones. Pine cones look perfectly festive without any adornment at all, though some enjoy dipping them in glitter or spraying them with fake snow. Tie them from the Christmas tree or use as a centerpiece. Use your imagination!
2. Fresh tree boughs. Take some branches from the cedar, pine, or fir trees growing in your yard. This is the time to bring them inside so they're fresh for Christmas. You can use these for garlands, wreaths, swags . . . whatever you like! Pound the cut ends with a hammer—they'll absorb more water this way. Then, soak them overnight in the tub to allow them to become as hydrated as possible.
3. Twigs. Twigs and boughs look beautiful with cut flowers, so look around for a perfect collection of twigs and slender branches. Again, you can keep them au natural or dip them in glitter.
4. Bark and moss. Birch bark is gorgeous, and I'm sure you'll find a use for it. If you can find some moss, bring it in and use it to top the soil in your potted plants. This will make them look all dressed up for the holidays.
Look around and see if there are some dried flowers in the yard. If you dried your hydrangeas this fall, now would be the time to take them out and put them on display!
Maybe you're lucky enough to have a holly bush in the garden! Or some bayberry bushes—those will smell wonderful in the house! Search for items that look and smell beautiful and haul them inside. (Caution: Do be careful with bringing berries inside if you have pets—some varieties of berries (including holly) are poisonous to dogs and cats.)
Dust off your large garden urns and start putting some arrangements together! If you have no urns, buckets wrapped in brown paper and tied with twine will do just fine.
Safety tip: No candles in the twigs and bark, okay? If you want to add lights to your fresh greens, use LED—they're not as hot as the older style lights.
———————————–
Looking for  homemade holiday meal and gift ideas?  Check out our ebooks for our Celebrations for the Freezer, Holiday Gift Giving, The 12 Cookies of Christmas, and Holiday Treats! We even offer a Gingerbread House Guide!