Dinner Diva
Where does your garden grow?
By: Leanne Ely
Todd Jones had a dream that food, good food (the kind you grow in the ground), could be more readily available to more people, especially people who have little access to fresh food. So last June, he started a personal farming service in the suburbs with the assumption that if people didn't have the time, space etc. to grow their own food, why not provide them with a service to get it? His rational was if landscaping services exist, why not farm services too?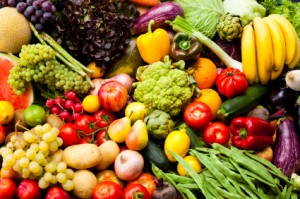 Great thought, a fabulous idea and before he knew it, he was busy beyond belief. To keep track of the gardens he was working, he made his own web interface to organize all his crops.
Which got him thinking again; why not make this a social network and allow people to communicate with each other about food for sale from backyard gardens? Now people who are looking to buy fresh food have a place to find it and people who are growing it, have a place to sell it.
What a wonderful way to build community and neighborly commerce at the same time.
The reaction to this concept has been very positive from day one as they understand overwhelmingly the potential benefits: sell food from your backyard, make a little money and keep growing it. That little bit of cash infusion in the garden will keep the veggies coming.
But is building a social platform like this akin to building Facebook for veggies? Well, not exactly, but it does require a bit of capital.
To get the exposure and money for this venture, Jones is betting on kickstarter.com to help bring in the needed funds. Kickstarter is a company that brings together people needing seed money and people who are eager to help and willing to back small companies and individuals with projects they believe in.
The only possible fly in the ointment on trying to raise money this way is that with Kickstarter, it's an all or nothing proposition. Jones has till June 15th to get the $10,000 he is trying to raise.
If this is something you're interested in seeing come to fruition, check out Jones' website, http://everylastmorsel.com and scroll down to find the link to contribute!
Looking for ways to use up that great fresh produce? Try our Summer Menus!
Get Your Fundraising Done in One Hour and a Free Bonus
By: Daniel Munns
Last week we introduced the brand new fundraising webinar by Saving Dinner Fundraising. This exciting new feature has made our quick and easy fundraising program, even quicker and easier!
What would you say if I told you that your group's fundraising could by done in only one hour? Well, with the new Saving Dinner Fundraising webinar, it can! Since we announced the release of the feature to our Saving Dinner readers last week, the response has been amazing. A variety of non-profit organizations, sports teams, scouts, and other great causes needing funds have signed up for our program in the last week. They are now gearing up to promote their fundraising webinars!
Saving Dinner Fundraising is perfect for those organizations that need to raise funds all year round. Additionally, if you are currently running a fundraiser and are struggling to reach your goals, our new fundraising webinar is a great complement to your efforts. It's free to get started, we do all the heavy lifting for you, and we give you 50% profit back from everything you sell.
Are you curious as to how it works and how you can accomplish your fundraising goals in only one hour? Click here to get a quick presentation explaining the details, or send us an email to [email protected] with any questions.
Finally, from now through June 15th, all organizations that sign up for our program and register for a fundraising webinar will receive a free bonus (I know you are dying to know what the free bonus is, but you'll have to sign up to find out!). So come join us now and see what all the fuss is about!