Lavender plants produce vast amounts of pretty and beautifully scented flowers. Not only are these purple flowers a common ingredient in bouquets and potpourri, but lavender flowers (fresh and dried!) are edible. They've actually been used in home kitchens since the Middle Ages. My bees love lavender so their honey has a wonderful scent and a taste of lavender. Mmm!
This pretty herb with an unmistakable scent has been used as an aphrodisiac, a cure for flatulence (maybe that's why it's an aphrodisiac! haha), a treatment for migraines and as an antidepressant.
When steeped into a tea, lavender can relieve anxiety and stress. Essential lavender oil in a bottle of cool water can be misted onto burns to relieve pain. Topically, lavender oil can even help with breakouts!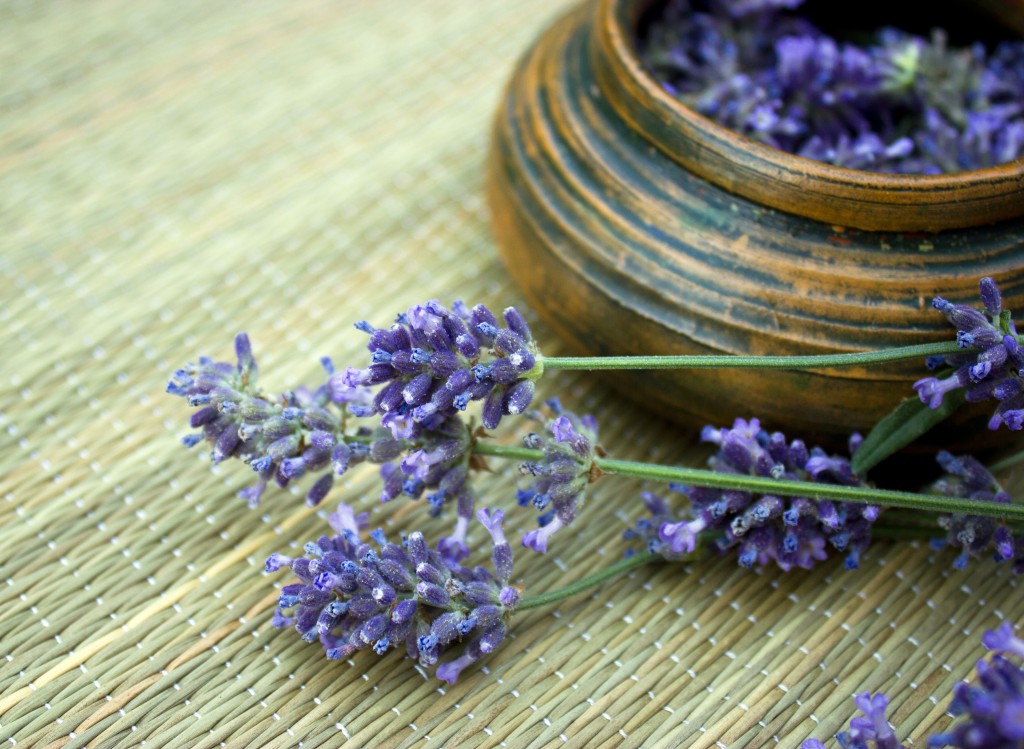 If you have room in your garden for a patch of lavender, go on and grow your own. It's dead-easy and you'll find yourself reaching for it constantly.
As with all edible flowers, only consume lavender if it's organic!
Now, it's time for your Trick:
In cooking, lavender can be substituted for rosemary. (You'll need to use twice as much lavender as you would rosemary.)
Your Tip:
When grilling, toss lavender flowers, leaves, and stems over the hot coals to infuse the food you're cooking with aromatic lavender smoke. This works best for salmon, pork, or lamb.
And your Recipe: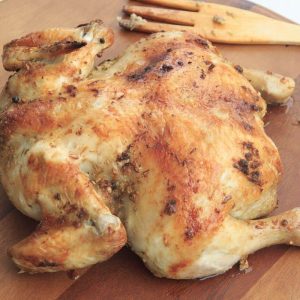 Lavender Roast Chicken
Ingredients
2

cups

Chardonnay

(or use 2 cups white grape juice with a splash of cider vinegar or 2 cups chicken broth)

1/4

cup

olive oil

1/4

cup

lemon juice

1

teaspoon

dried lavender

1

teaspoon

dried thyme

1/2

teaspoon

dried rosemary

crushed

5

cloves

garlic

pressed

1

4-lb

whole chicken

sea salt and freshly ground black pepper

to taste
Instructions
In a large bowl, whisk together the first 7 ingredients (Chardonnay through garlic).

Add chicken; cover the bowl with plastic wrap and allow it to marinate overnight, turning every few hours.

Preheat oven to 400 degrees.

Remove chicken from marinade and place it in a large baking dish or roasting pan, breast side up.

Pour remaining marinade over the chicken and season it evenly with salt and pepper.

Bake for 1 to 1 1/2 hours or until juices run clear.

Serve sliced chicken topped with pan juices.
Looking for more delicious recipes like this one? Check out our Dinner Answers program today!