I make a meal out of a salad on a regular basis, but especially during the summer. It really is hard not to pile on the fresh vegetables when they're in season.
In case you're short on salad inspiration, let me share some ideas for you for the summer. There are enough summer salad ideas here to put on a rotation for the next few weeks, without you getting bored of a single one.
Chicken and Asparagus Salad. Grill up some chicken, chop it, and toss it with some sliced, grilled asparagus, crumbled goat cheese, and sliced red onion. Add a splash of vinaigrette (my vinaigrette recipes are at the bottom of this article) and a pinch of salt and pepper.
Citrus Salad. Slice a couple heads of Belgian endive and top with sectioned red grapefruits, parsley and walnuts. The bitter endive and the sweet/tart citrus is a delightful combination.
BLT Shrimp Salad. The combination of shrimp, bacon, avocado, and lettuce. Well. Divine. Get our recipe here.
Steak Salad. Combine some grilled, sliced flank steak with sliced cucumber, tomatoes, greens, red onion, bell peppers, kalamata olives, parsley, and a bit of crumbled blue cheese. Top with a basic vinaigrette or blue cheese dressing.
Kale-and-Berries. Slice some curly kale into thin ribbons. Mix with sliced red cabbage, sliced green cabbage, sliced carrots, and some fresh berries for a beautiful, colorful, nutritious salad. Toss with a simple light dressing of lemon juice, honey, and a good pinch of pepper.
Grilled Salad. Grill some lettuce and sliced peaches. Serve this grilled salad with sliced avocado and a splash of basic vinaigrette.
Strawberry and Tomato Salad. The next time you're at the market, pick up some fresh strawberries and multicolored tomatoes. Add a bit of fresh basil, some salt and pepper, and a splash of lemon juice. Yum. For some delicious options, add other sliced fruits like pineapple, peaches, melon.
Melon and Prosciutto Salad. Cook some prosciutto until it's crisp. Add to a big bowl of greens with some sliced melon, a sprinkling of your favorite nuts, and a splash of vinaigrette.
Caprese Salad. As simple as can be, sliced tomato, sliced fresh mozzarella, fresh basil, and a drizzle of olive oil. Shake things up a bit by replacing the tomato slice with slices of grilled peach.
Grilled Shrimp and Caesar Salad. I adore caesar salad, but I especially adore it when it involves one of my other favorites. Shrimp. Grab my personal recipe here.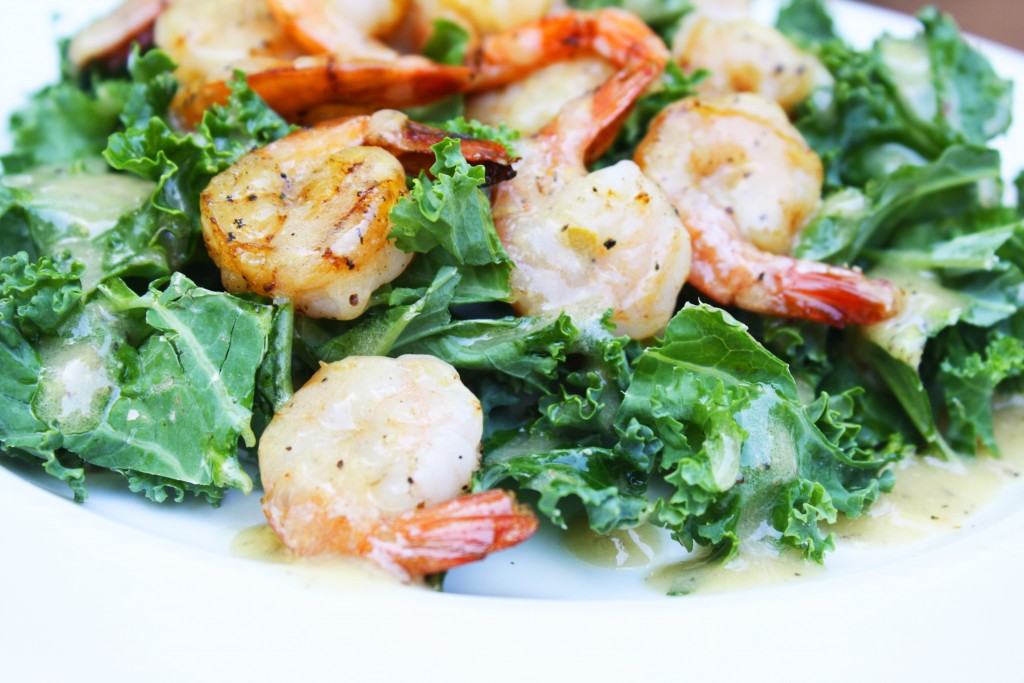 Spinach Berry Salad. On a bed of spinach (the smaller the leaves, the yummier the leaves), add sliced strawberries, goat cheese, almonds, and a splash of vinaigrette. Try all kinds of combinations for your spinach salad by switching up the nuts and berries. Try peaches and walnuts, or cranberries and pecans.
We have tons of delicious summer salads for you to try, listed below.
Which one will you make tonight?
Bacon and Almond Broccoli Salad
Shrimp Cobb Salad with Avocado Dressing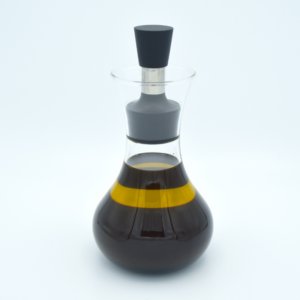 Easy Balsamic Vinaigrette
Ingredients
1

tablespoon

Dijon mustard

2

tablespoons

balsamic vinegar

1

tablespoon

lemon juice

1

clove

garlic

pressed

1/2

cup

olive oil

Salt and pepper

to taste
Instructions
Whisk all ingredients together and add in oil at the end.
Notes
I like mixing dressings in a mason jar because you can shake everything together and you can store the works in the fridge without ruining another dish. Easy peasy!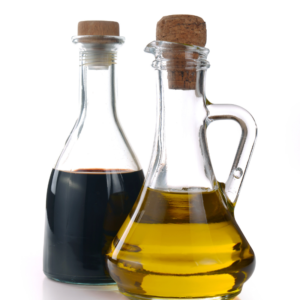 Leanne's Break Free Vinaigrette
Ingredients
3

tablespoons

extra virgin olive oil

1

tablespoon

balsamic vinegar

1

clove

garlic

pressed

Pinch

dried basil

Pinch

dried oregano
Instructions
Mix all together, use 1 tablespoon per salad.
Want more delicious salad recipes? Look at our Bounty of Salads ebook bundle!