You're probably wondering what exactly almond milk is.  I bet you didn't know you could even milk an almond! Well, you really can't but you can make a delicious healthy "milk" to be used to drink, or it can be used in recipes calling for milk.
You can buy prepared almond milk or you can make your own.  Almond milk has no cholesterol or lactose and is completely vegan.  Commercial almond milks are often infused with sugars and flavorings so fortunately, it is easy to make your own. It is really beneficial to people who cannot or do not want to eat dairy and is a fabulous alternative to soy milk for those concerned about eating soy or who are allergic to soy.
Almonds are tree nuts while peanuts are legumes. If you're allergic to peanuts you won't necessarily be allergic to almonds; oftentimes people do not suffer the same allergic reaction to almonds that they do to peanuts. But check with your doctor to make sure.
Here's today's TRICK:
Store your almond milk in a glass-sealed jar in the fridge and use it within a week. Keep in mind that it is so easy to make you can make it as needed.
Here's some TIPS:
*Make vegan ice cream with your almond milk using your ice cream maker.
*Add 2 to 3 tablespoons lemon juice to your unsweetened almond milk to create a buttermilk alternative.
And your RECIPE: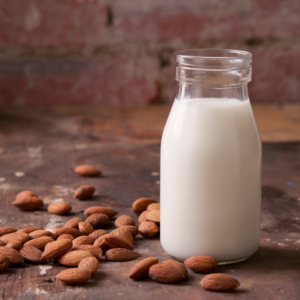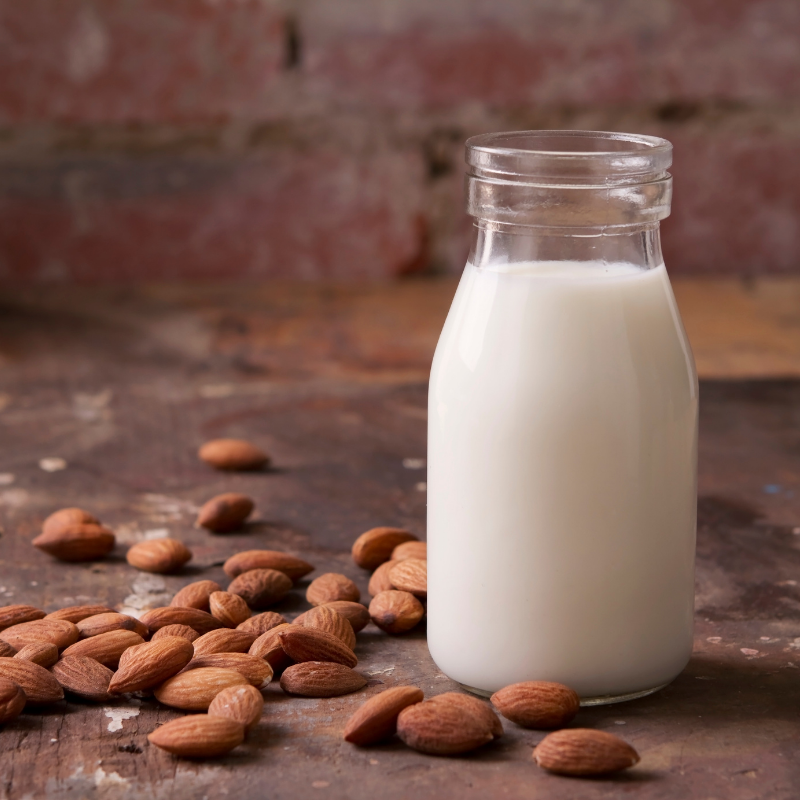 Homemade Almond Milk
Equipment
High Speed Blender

Glass Quart Jar

Cheesecloth
Ingredients
Filtered Water

Raw Almonds
Instructions
Soak a pound of fresh raw almonds over night or for eight hours. You will need about 3 cups of water per cup of raw almonds. Almonds will swell so make sure to put in a larger container than you think you need.

After soaking place in high speed blender, blend until completely smooth and milky, can take about five minutes. If the blender gets hot, stop, let cool, then continue.

Strain in cheesecloth, saving the milky substance that is squeezed out. This is your milk. The dry substance left can be used in other recipes or thrown out. You may strain it once or twice depending on how smooth you want it. You may add more filtered water if you desire a less rich milk.

Store in a glass container in the fridge. Allow to rest for a day before use to have the best flavor. Some people put a pinch of sea salt at this point or sweeteners.

Extras: Add raw chocolate, raw honey, or other flavorings for an extra special treat.