Olives are one fruit that cannot be picked and eaten, but rather need to be brined to make the olives we enjoy edible.
Olives are a great source for iron as well as vitamin E, a powerful antioxidant scavenger. Antioxidants do the job of fighting inflammation, cancer and heart disease. Not only that, but olives are gentle on the digestive tract and in fact, neutralize free radicals that can cause colon cancer.
Here's today's TRICK:
Next time you make a salad, make it Greek. Try throwing some pitted kalamatas on top of your dark leafy greens with a little feta, tomato and minced red onion. Use my vinaigrette (1 tablespoon balsamic, 3 tablespoons extra virgin olive oil, 1 clove crushed garlic, mix it up) and you'll have an amazing salad.
Here's a TIP:
Try adding olives in some new ways. Making pasta? Throw a few in your sauce for a little bite. Try adding a few olives into your egg salad or your tuna salad. Just remember, they're salty, so cut back on the salt if you add them to your recipe.
And your RECIPE: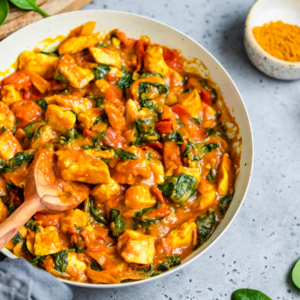 Crock Marengo Chicken
Ingredients
2

pounds

skinless boneless chicken thigh meat

cut into 1-inch cubes

1

tablespoon

whole wheat flour

or use arrowroot flour if you want GF

1

teaspoon

salt

1/8

teaspoon

pepper

1

tablespoon

olive oil

1 1/4

cups

water

3/4

teaspoon

curry powder

1

cup

celery

chopped

1

onion

chopped

6

pitted prunes

12

pitted kalamata olives

2 1/2

cups

cauliflower

cut into flowerets, cooked and drained
Instructions
Combine half the flour, salt and pepper; mix well. Sprinkle chicken with flour mixture. Reserve excess flour mixture.

Brown chicken, onions and celery in oil in a large skillet. Pour off fat. Add 1/4 cup water, and using a wire whisk, get all the stuff off the bottom. Stir in curry powder and bring to a boil. Throw this whole mixture into a crockpot and cook on low for 6 to 8 hours, depending on the age and temperature of your crockpot's low (so many variables with these things!).

When chicken is through cooking, combine reserved flour with remaining 1/4 cup water, mixing well. Transfer chicken mixture into a saucepan and bring to a boil. Stir the flour and water into the chicken mixture; add the prunes and olives and continue cooking for 3 minutes or until properly thickened, stirring occasionally. Add the cauliflower into chicken mixture and heat through.
Notes
LC SERVING SUGGESTIONS: Serve with sautéed spinach and a green salad.
SERVING SUGGESTIONS: Add steamed red potatoes to the above.